… but she does need notes on her hand to reference.
From her appearance at the Tea Party Convention over the weekend: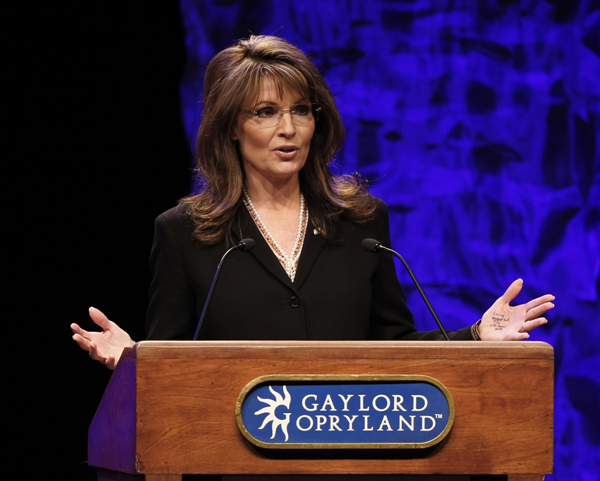 Let's look a little closer: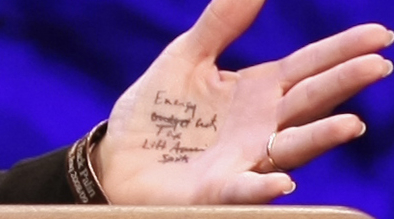 In case you still can't make it out:
Energy
Budget Tax Cuts
Lift American Spirits
They came in very handy for the Q&A session. A number of people were wondering what it would have looked like if Sarah Palin had engaged in a televised Q&A, like President Obama did at the GOP retreat and with the Democratic senators. Well … probably something a little like this:
[youtube=http://www.youtube.com/watch?v=CtcVMTZkTZQ&rel=0&color1=0xb1b1b1&color2=0xcfcfcf&hl=en_US&feature=player_embedded&fs=1]
Thanks to Stefan Sirucek at HuffPo for the article.